Rapid Livelihoods Vulnerability Pulse Check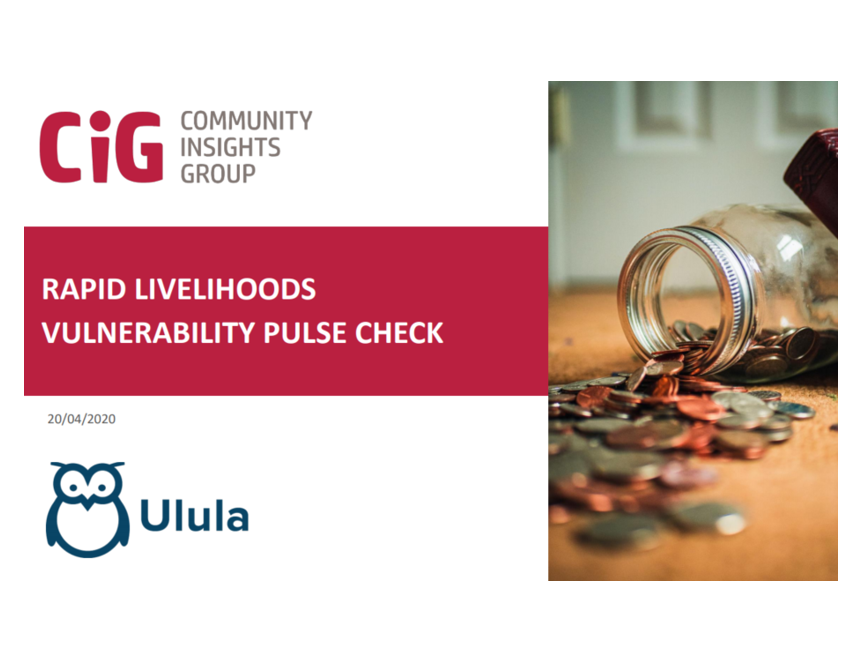 Rapid Livelihoods Vulnerability Pulse Check
CIG has partnered with Ulula's digital platform to apply a Rapid Livelihoods Vulnerability Pulse Check, a survey that can be deployed anywhere in the world, by web, SMS, IVR (voice) and WhatsApp, and provides real-time insights based on anonymous feedback.
In addition, the survey offers a separate channel that connects specific cases of vulnerable households, based on their informed consent and confidentiality, with your local support services partners for a prompt response.
Here is how we can support.